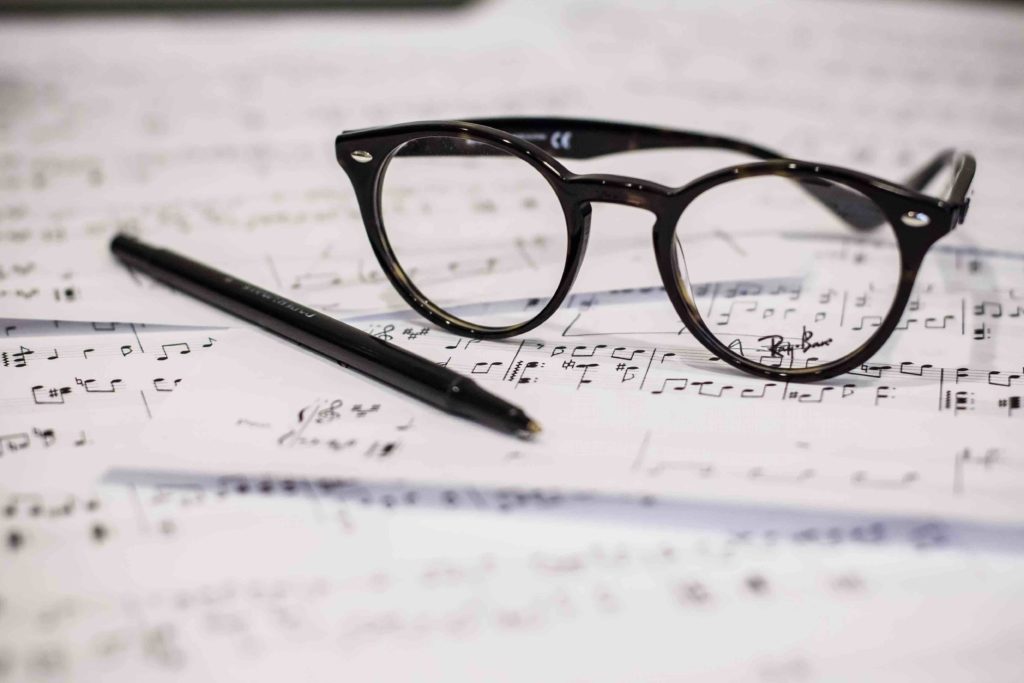 Songs (a/k/a musical compositions) as a form of original and creative expression are protectable using U.S. Copyright Law. Unfortunately, the threat of litigation and damages associated with copyright infringement do not deter everyone.
Over the years, there have been many claims that a later song copied or infringed an earlier musical composition. Some threats turned into lawsuits; others did not.
You may be interested to learn the identities of some of the songs on the list (with the song name and original group or artist listed first, followed by the allegedly infringing song and group/artist):
HE'S SO FINE (The Chiffons): My Sweet Lord, George Harrison
GOT TO GIVE IT UP (Marvin Gaye): Blurred Lines, Robin Thicke
RUN THROUGH THE JUNGLE (CCR [Credence Clearwater Revival): The Old Man Down the Road, John Fogarty
SWEET LITTLE SIXTEEN (Chuck Berry): Surfin' U.S.A., The Beach Boys
BRING IT ON HOME (Willie Dixon): Bring it on Home, Led Zeppelin
YOU NEED LOVE (Willie Dixon): Whole Lotta Love, Led Zeppelin
GHOSTBUSTERS (Ray Parker, Jr.): I Want a New Drug, Huey Lewis and the News
ICE, ICE BABY (Vanilla Ice): Under Pressure, Queen/David Bowie
OH, PRETTY WOMAN (Roy Orbison): Pretty Woman, 2 Live Crew  
YOU CAN'T CATCH ME (Chuck Berry): Come Together (The Beatles)
KOOKABURRA SONG (Larrikin Music): Down Under, Men at Work
I WANNA BE YOUR BOYFRIEND (the Rubinoos): GIRLFRIEND, Avril Lavigne
TAURUS (Spirit): Stairway to Heaven, Led Zeppelin
WE USED TO KNOW (Jethro Tull): Hotel California, The Eagles
IF I COULD FLY (Joe Satriani): Viva La Vida (Coldplay)
I WON'T BACK DOWN (Tom Petty and the Heartbreakers): Stay with Me, Sam Smith
POUR SOME SUGAR ON ME (Def Leppard): Midnight Memories, One Direction
LOVE IS A WONDERFUL THING (The Isley Bros.): Love is a Powerful Thing, Michael Bolton
THE AIR THAT I BREATHE (Albert Hammond): CreepSong, Radiohead
TAJ MAHAL (Jorge Ben Jor): Do Ya Think I'm Sexy? Rod Stewart 
SORRY (Justin Bieber): Ring the Bell, White Hinterland
BABA O'RILEY (The Who): Best Song Ever, One Direction
DAZED AND CONFUSED (Jake Holmes): Dazed and Confused, Led Zeppelin
LADY JANE (The Rolling Stones): Borrowed Tune, Neil Young   
CRESCENT CITY BLUES (Gordon Jenkins): Folsom Prison Blues, Johnny Cash
ALL DAY AND ALL OF THE NIGHT (The Kinks): Hello, I Love You, The Doors
UGLY AS I SEEM (The White Stripes): Born Free, Kid Rock
ANACREON IN HEAVEN (John Stafford Smith): The Star-Spangled Banner (words by Francis Scott Key).
PICTURE BOOK (The Kinks): Warning, Green Day
FATHER AND SON (Cat Stevens): Fight Test, The Flaming Lips
EXPRESS YOURSELF (Madonna): Born this Way, Lady Gaga
CRIMSON AND CLOVER (Tommy James and the Shondells): Black Magic, Jarvis Cocker

Did you see any songs you know on this list? Were you surprised? Listen to them; see if you agree. Coincidence or rip-off?